Meet Dr. Robert Peterson
Education & Professional Affiliations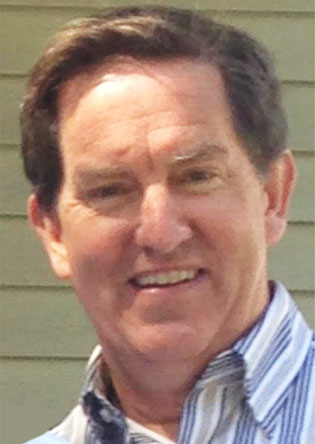 Originally from the southwest suburbs of Chicago and a graduate of Marist High School, Dr. Robert M. Peterson, Jr. has been practicing orthodontics in the Park Ridge community for more than 25 years. After attending Loyola University Chicago, Dr. Peterson received early acceptance into the University of Illinois College of Dentistry and started there at the age of 20.
He practiced as a general dentist for a couple of years before training to become an orthodontist, so which gave him experience with and knowledge of how crowns, periodontal problems, decay, and dental skeletal issues can affect orthodontic treatment.
Dr. Peterson decided to continue his education and specialize in orthodontics because he enjoys the reward that a beautiful smile can bring to a patient. He returned to the University of Illinois and obtained his Master of Science in Orthodontics.
Dr. Peterson worked in the Craniofacial Anomalies Clinic at the University of Illinois at Chicago College of Medicine Department of Surgery. He treated several types of facial deformities, especially cleft lip and cleft palate. This experience has led Dr. Peterson to treat his orthodontic patients conservatively and use various forms of appliances that work with growth and development. His conservative approach also limits his use of extraction for many patients. He likes to think of his practice as a "non-extraction" office.
He is dedicated to expanding his knowledge with continuing education through his affiliations with the American Association of Orthodontists, Midwestern Society of Orthodontists, Illinois Society of Orthodontists, and the University of Illinois Alumni Association. By regularly participating in continuing education courses and staying involved with the greater orthodontic community, Dr. Peterson is able to remain current on the latest technology and orthodontic treatments.
Dr. Peterson is committed to providing quality orthodontic treatment while exceeding his patients' and their parents' expectations with fantastic results. Though he has a strong focus on clinical excellence, Dr. Peterson also enjoys helping both children and adults have a positive and fun orthodontic experience.
Outside the Office
Dr. Peterson left the south side of Chicago, home of the Chicago White Sox, and moved to the north side, home of the Chicago Cubs, more than 25 years ago. He and his wife have three children.
Dr. Peterson enjoys spending time outdoors with family and friends. You are likely to see him supporting various athletic teams that he sponsors locally. Bike riding and skiing are seasonal activities Dr. Peterson enjoys with his family as well.